DD Electrical Specialises in Power Factor & Harmonics
Power Factor
The symptoms of poor power quality can cause system disruption, which has a significant cost impact on your business. DD Electrical offer expert advice on a range of power quality issues. Employing industry best practice, we can investigate your power quality status, identify any problems and propose effective solutions.
Luckily the cost of mitigating these power quality performance issues is far less than failure costs associated with the power quality causes and effects themselves.
If you have experienced: 
Partial process failures.

Complete production stoppage.

Motors and transformers overheating.

Equipment and process malfunctions and shutdowns..
this could be due to poor power quality.  
What DD Electrical offer:
Comprehensive power quality analyses for identifying problems.

Measurement of single and three phase voltages and currents (fundamental and harmonic orders), power, energy, power factor, frequency and transients.

Harmonic studies (Total Harmonic Distortion (THD) and individual harmonics).

Recommendations for effective solutions to resolve power quality disturbances.

Mitigation of power quality issues introduced by new or replacement equipment.

Recommendations on how to protect your assets from damage caused by poor power quality.
Harmonics
High harmonic currents can have an adverse effect on large conductors and transformers. Increases in the harmonic distortion component of a transformer will result in additional heating losses, shorter insulation lifetime, higher temperature and insulation stress, reduced power factor, lower productivity, efficiency, capacity and lack of system performance of the plant.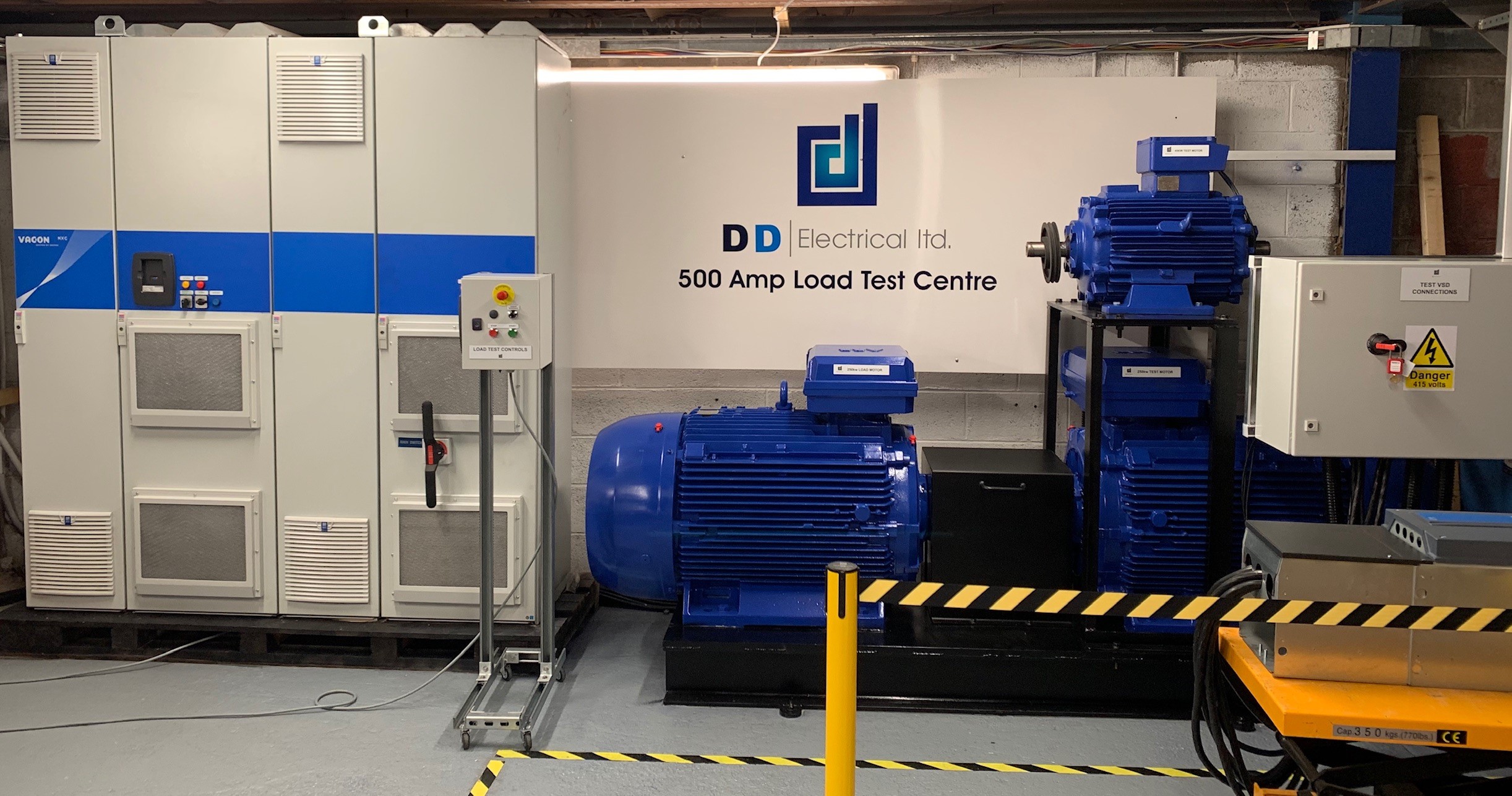 DD Electrical Ltd,
Unit 3,
Classic Commercial Park,
Killumney,
Co. Cork,
Ireland,
P31 XC60.
Tel: +353 (0) 21 4878333
Sales: Matt +353 (0) 87 1276002
Service: Danny +353 (0) 87 2352030
Email: info@dde.ie
Contact us by:
DD Electrical Ltd.
The Company you can Trust
From small business to large facilities, we have a electrical solution to fit any application