DD Electrical Ltd. Supply, Commissioning, Repair and Support Variable Speed Drives (VSD), We also  maintenance, retrofit of all makes and types of Variable Speed Drives (VSD).
Getting the fundamental design principle correct is vital to a successful drive system. Our drive system solutions are based on a sound understanding of the mechanical functionality, any interface with existing equipment and discussions with our clients. We can help your mechanical designers understand how an engineered drive system can simplify your mechanical design.
VSD Repair
Employing an experienced repairer is necessary, not only for repairs, but for preventative maintenance and product support. if you have a broken drive we can offer a full repair service.  If it isn't beyond economical repair we will advise you on the repair price and get you back up and running as quickly as possible.
Danny Dullea Electrical engineers are on hand to offer advice as to whether VSD's should be repaired or replaced and to give any advice about what spares should be held in-house.
Installation and Commission
The advantage of investing in Variable Speed Drives (VSD's) are well known, benefits of which include being energy efficient and extremely flexible in the controlling of processes and machinery using standard AC or PM motors.
However, increased problems elsewhere in the electrical system can arise, depending on the VSD installation. This can result in a loss of revenue as it can be very costly to resolve them. There are several basic checks that need to be completed during commissioning before the VSD is ready for energising. 
An investment in more experienced engineers during installation, selection and commissioning of VSD's, has been proven to avoid any of the potential problems.
Retrofits and Upgrades
DD Electrical upgrade old or obsolete Inverter control systems is inevitable as down time and instability increases after a number of years. You may also wish to change your AC or DC motors, your drive systems or both.  Our engineers have extensive experience in retrofit, working closely with you to determine requirements and timescales to ensure minimum interruption to operations. 
This example of a Saturday morning call out shows a Variable Speed Drive retrofit which is frequently carried out.
This VSD was controlling a purified water system pump for a pharmaceutical plant.
The VSD was supplied, installed, and commissioned by DD Electrical
Preventative Maintenance
The purpose of preventative maintenance in to increase drive reliability, thus reducing operating costs.
We at DD Electrical, are available for whenever you schedule your production shutdown. We work with efficiency and integrity to make sure that all works are completed within your time constraints.
Our experienced and highly trained engineers will carry out annual inspections and component replacement during this maintenance period. This preventative maintenance will help you to control costs and optimize lifetime performance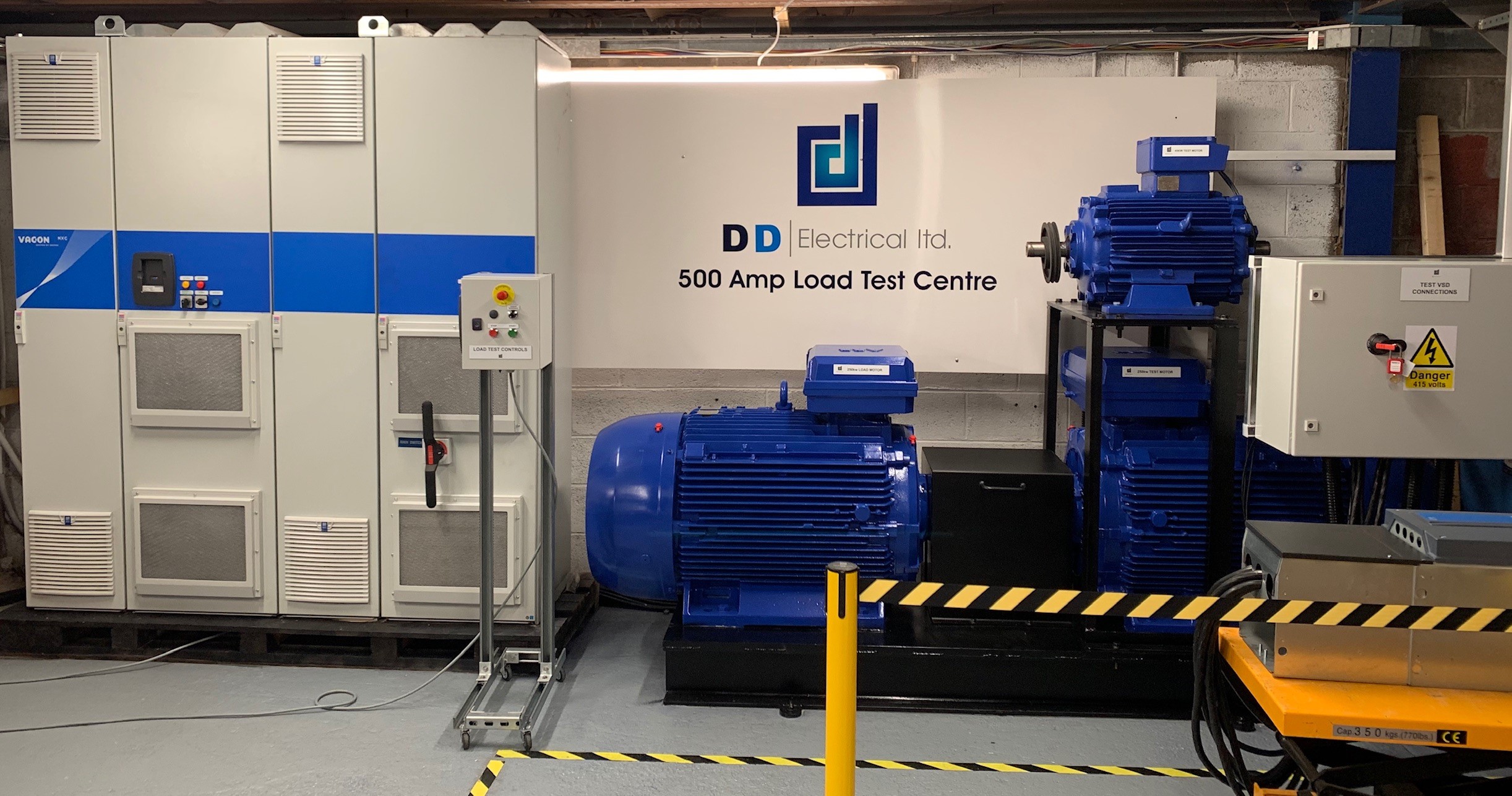 DD Electrical Ltd,
Unit 3,
Classic Commercial Park,
Killumney,
Co. Cork,
Ireland,
P31 XC60.
Tel: +353 (0) 21 4878333
Sales: Matt +353 (0) 87 1276002
Service: Danny +353 (0) 87 2352030
Email: info@dde.ie
Contact us by:
DD Electrical Ltd.
The Company you can Trust
From small business to large facilities, we have a electrical solution to fit any application